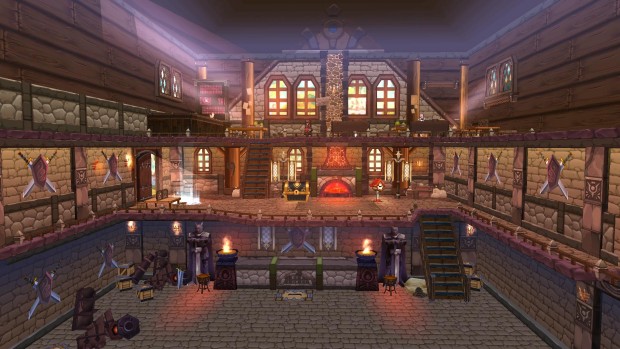 Are you in a guild in KOG Games' Elsword? If you logged out anywhere besides a Village or a Rest Area the last time you played the free to play combat game, you may be a bit surprised the next time you log in. Guild Bases have been introduced and that's where you'll find your character magically transported to upon login if you meet the above requirements.
Guild Bases provide a private area for guildmates to hang out, store communal items, pick up guild quests and even the Guild UI itself has been given some revamp love. Take on solo or co-op guild missions to increase your guild's accomplishments and strike up a deal with Guild NPC, Myu, to earn perks for all players in your guild.
That's not all though. Elsword has a ton of other fixes and events going on to celebrate the Guild Reform event so check out the official Elsword page for more!