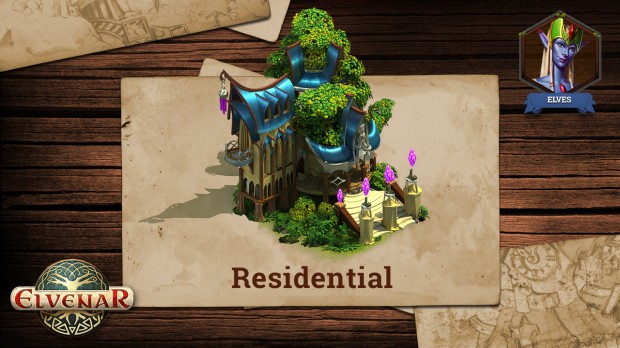 InnoGames, the team behind titles such as Forge of Empires, is now taking beta sign ups for Elvenar, a city building/battling online, browser based game. Closed beta is estimated to start in January of 2015. InnoGames is also looking to expand the game's audience with the future inclusion of mobile editions.
Players will have their choice of two races, humans or elves, and each race has a distinct building style, troop types, and whether they rely on magic or technology for advancement. Elvenar will also allow players to trade or wage war in 3D, turn based combat.
This could be an interesting mash up for a quick bout of browser fun as managing resources and a knowledge of how the map is growing around you can change the actions you take, but I'm always a little leery of this style of game as it lends itself to the popular "pay to expedite building time" type of monetization popular in mobile game. A model I'm not usually a fan of.
Having said that though, with little information on the game's intended payment design, we'll just have to wait and see.
You can sign up for closed beta on the game's official website.