Well, it's official. The 21st expansion for the almost 15 year old Everquest is now live. As we posted previously, The Darkened Sea adds 8 zones (6 entirely new zones and 2 reimagined zones from the Buried Sea expansion.)
The expansion adds a new mount key ring to save on bag space, a level increase to 105, new quests, missions, and raids, and a whole lot more.
If you aren't an All Access member the expansion will cost you though, $39.99 for the standard version and a whopping $89.99 for the Collector's Edition. Take a look at the breakdown below: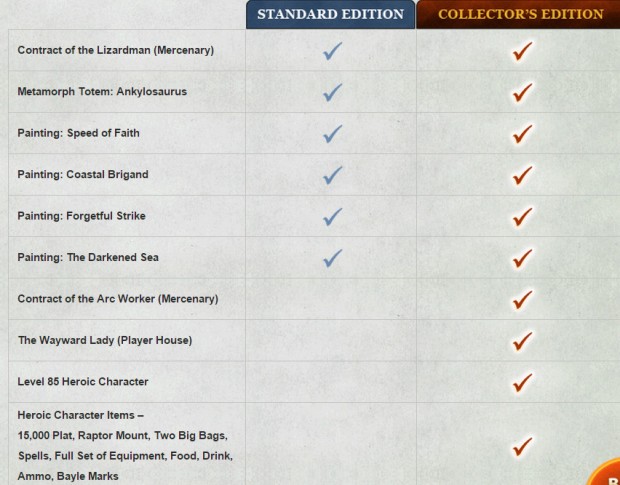 I'm curious how many MMOBombers are still playing the original EverQuest. Let me know below if you'll be jumping into the expansion!