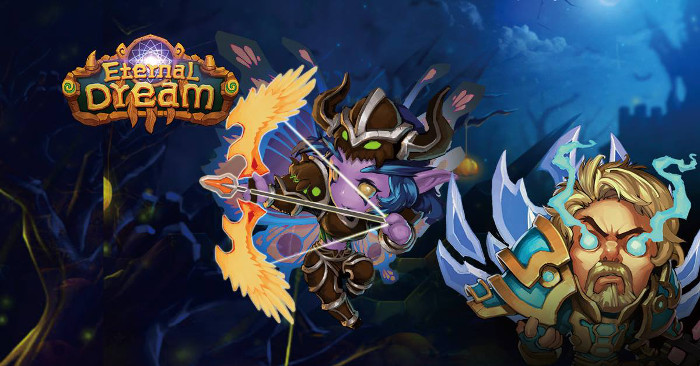 AMZGame announced today that the beta server for its new browser-based fantasy MMO Eternal Dream is now available. The server, named Snowdrift, was announced earlier this month, and has undergone maintenance since. (Those interested can read the full patch notes on the Eternal Dream site.)
Eternal Dream features 3 hero classes — Warrior, Mage, and Hunter, as well as everything players have come to expect from online games; including:
Pets and Mounts to increase the power of your hero
Dark Portal, a fun way to gain exp and currency
Rest Mode, gain exp and energy while AFK
Dual-Class, gain more power and skills
Alchemy, click to increase your gold every 5 minutes, for free
Auction House
Guilds, with guild vs. guild challenges
Multiple PvE dungeon scenarios
Special holiday and sale events
Currently, the game is in Open Alpha, and players are welcome to test the game and report any bugs they find. Do keep in mind that once Alpha testing is complete, the server will be wiped in preparation for Open Beta.