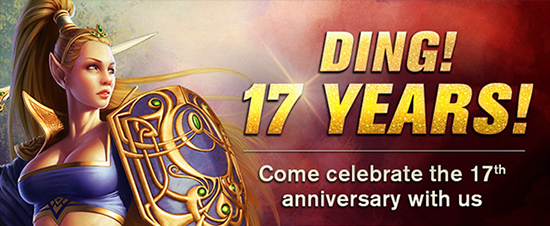 MMORPG pioneer EverQuest turns 17 years old today — old enough to drive but not enough to vote — and to celebrate, Daybreak Game Company has a bunch of events and goodies in the game for players to enjoy.
Hate's Fury: The Scorned Maiden has set sail, offering 16 challenging bosses for level 105 characters to tackle. You'll get a Commemorative Coin for each one you vanquish, and if you can take them all out, they'll unlock the door to Krasnok's quarters, for you to take on the captain himself and earn raid-quality rewards.
For (slightly) less-violent entertainment, there are Drunken Gnome Races, which take place four times a day. Every character on every server also gets 170% XP — a 70% bonus — for 17 days, until April 1, and there are lots of special items up for sale in the EQ Marketplace. You can find out about here or get the low-down on the entire celebration on the EQ forums.