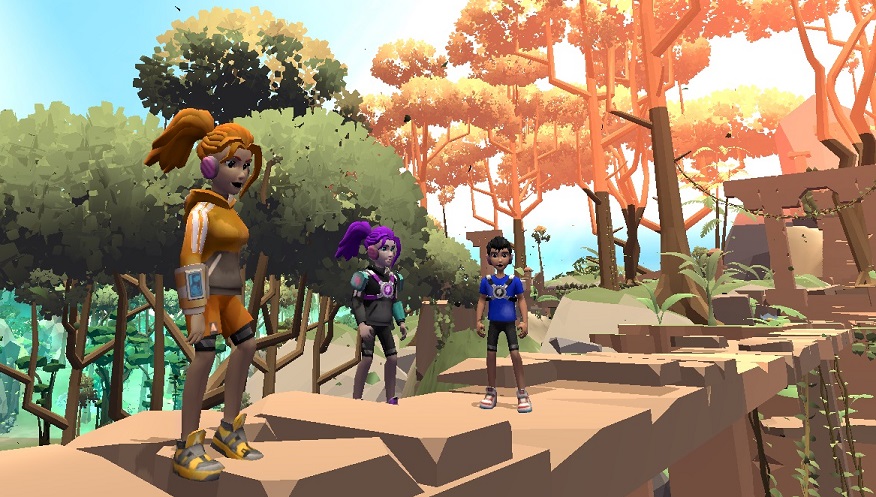 After seeing how much Roblox is worth, a lot of developers want a piece of that kid-friendly game pie. The latest entry comes from Australian developer VR Realms, which just announced a beta test for its futuristic take on the genre, NEO 2045.
NEO2045 is a futuristic free-to-play social game "set in the vast expanse of the galaxy." It offers five realms for players to enjoy: a central Community realm, and Forest, Arctic, Desert, and Ocean realms. Players can create their own realms, as well, and terraform them to their heart's content, adding buildings and machines with coded instructions.
Throughout the game's many realms, players can find various mini-games, ranging from the expected sci-fi fare like Lazer Tag, Drone Racing, and Orbital Jump games, to more down-to-Earth games like pizza-making and DJ games. VR Realms has more story and content planned for the future of NEO 2045, as well as regular events.
The overall goal of VR Realms is to "build a game that kids and tweens would love and parents wouldn't need to worry about." To facilitate that, NEO2045 will have a "Parents Portal, to help give guardians peace of mind when their kids are playing NEO."
NEO 2045 launches for PC, Mac, Mobile devices in April. You can learn more about the game, and sign up for its beta, on the NEO2045 website.