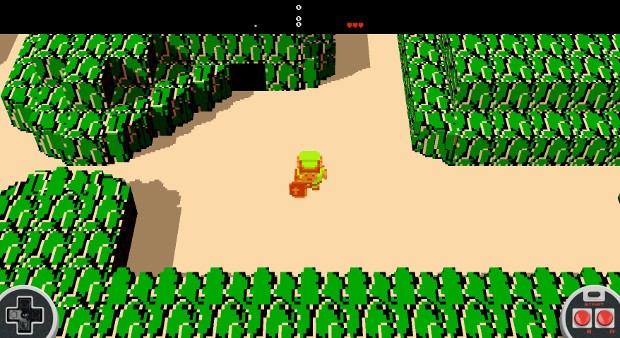 30 years after first playing the Nintendo classic, The Legend of Zelda, two programmers have created an all new 3D voxel version in tribute. The creators, known only as Scott and Mike, have made a three-dungeon demo available to play via either a desktop browser or mobile devices, using special touchscreen controls.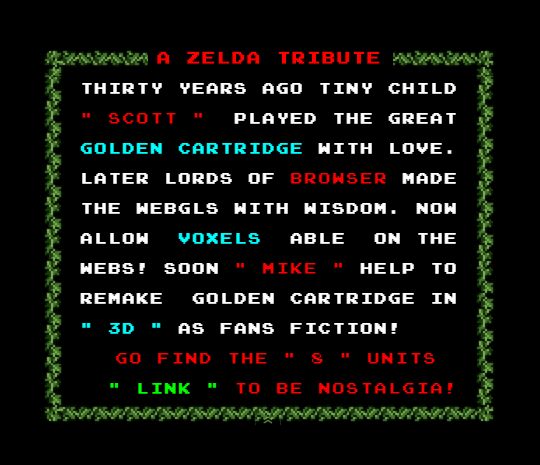 I've given the demo a brief whirl and it looks great. Using voxels allowed the developers to keep that classic old-school Zelda feel, so bonus points for that. The controller implementation is pretty neat, too.
According to a post on the developers' Facebook page, the overworld is still being worked on, and they're seeking feedback from players. They also promise that the project will always be available to play for free.
So, there goes all your productivity for the week. You're welcome. Oh, and just a warning, the website will play the theme on repeat. So if you're at work, or somewhere else, you might want to check that volume before you click through.