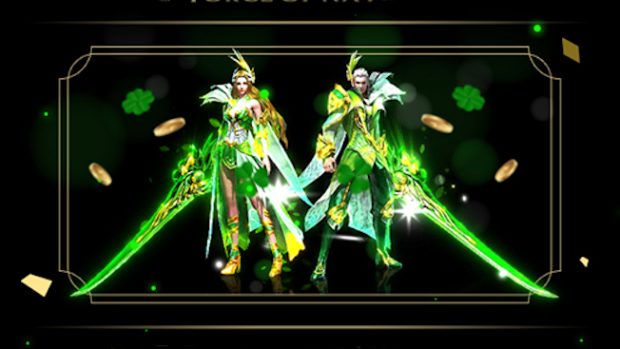 It's been four years since Game Hollywood's browser-based MMO Dragon Awaken first launched and they're celebrating. The game's most recent update, version 3.60, introduces several anniversary events to the game, as well as anniversary rewards.
In addition to the anniversary celebration, the update also introduces the game's St. Patrick's Day event. This event includes login rewards, which are already under way. Among the items included in the rewards are the Force of Nature fashion collection. In addition, players will receive even more rewards for staying online for 10, 30, and 60 minutes after logging in.
Additionally, players will have the chance to earn even more rewards via some special Facebook anniversary events. During this event, players have a chance to get an S-Class mount card, Diamonds, and more.