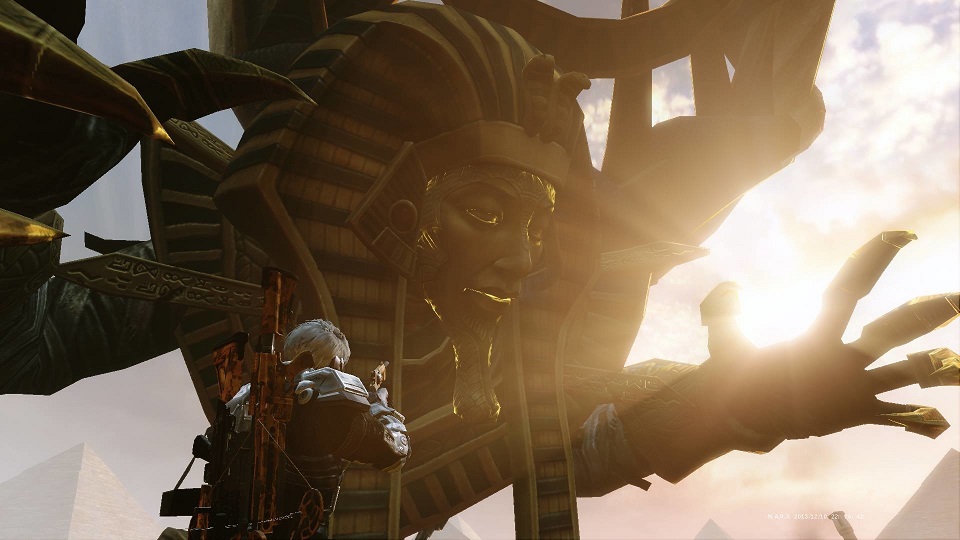 The government created intelligent robotic insects to fight against biochemically altered humans — and that barely scratches the surface of what's going on in M.A.R.S., a new sci-fi shooter from developer YingPei Games and publisher SubaGames. It just went into early access on Steam and it offers all the classic PvP shooter modes as well as co-op modes against a bewildering range of enemies.
For PvP lovers, M.A.R.S. comes with Team Deathmatch, Domination, and Search & Destroy modes, as well as Headhunter mode, where your head gets bigger with each kill you collect. There are plenty of weapons, and they're all upgradeable, so you can perfectly customize your fragging experience.
Want PvE content? M.A.R.S. has that, too, in four-player co-op modes with opposition coming in the form of some, shall we say, unusual foes. From the game's description:
Travel through time amidst your efforts to save the world! Fighting dinosaurs, mummies, robots and sorts of creatures from ancient history and the future… as well as some timelines that never happened!
Well, that's certainly a direction you can go. Check out the open beta of M.A.R.S. for yourself on Steam.