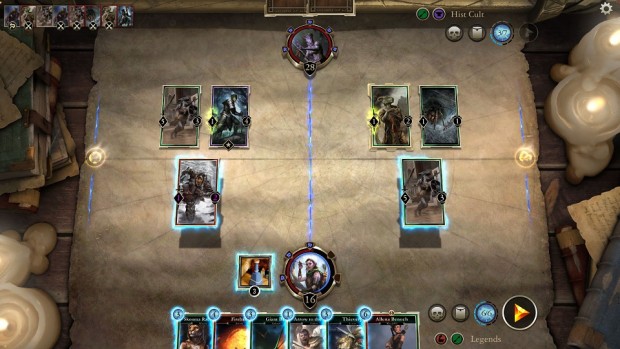 Bethesda's getting its feet wet in the esports arena this weekend when it takes The Elder Scrolls: Legends to Seattle for PAX. The company's got a bunch of events planned for its free-to-play CCG, culminating with the crowning of the first PAX Champion on Sunday.
Qualifying matches for the big event will be open to the public on Friday and Saturday, with the finals on Sunday. If you're not up for that level of competition, you can play in one-off sit-and-go tournaments or just try out the game in PAX Arena Room 4A. You can also check out developer matches and top streamers TrumpSC, Hafu, Kolento, and Kenji on the main stage.
If you're not attending, you can catch the action via Twitch. Check out the full schedule of events on the Legends site.