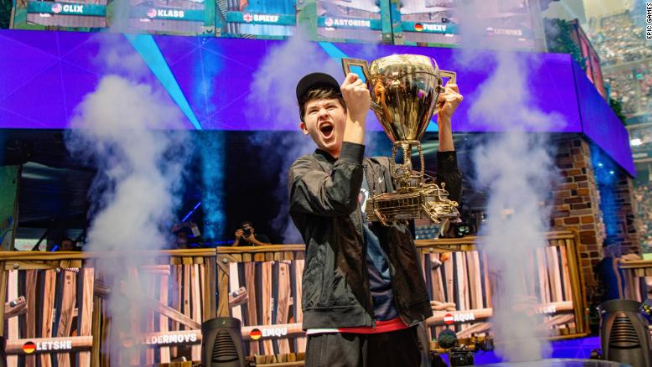 This past weekend, Epic Games hosted the first Fornite World Cup event. The event featured several tournament types, including duo matches and the creative tournament. It ended Sunday with the Fortnite World Cup Solo Finals winner being crowned and awarded $3 million.
The 16-year-old winner, Kyle 'Bugha' Giersdorf, reportedly took down dozens of players each round. In the end, he had earned 59 points and a big lead over the 2nd place winner. He also walked away with the largest cash prize ever awarded to one player in single tournament.
If that's not crazy enough. A 13-year-old player earned $900,000 for taking fifth place. The kid — Thiago "King" Lapp was the only non-American to make the top five and is the minimum allowable age for entering the tournament.