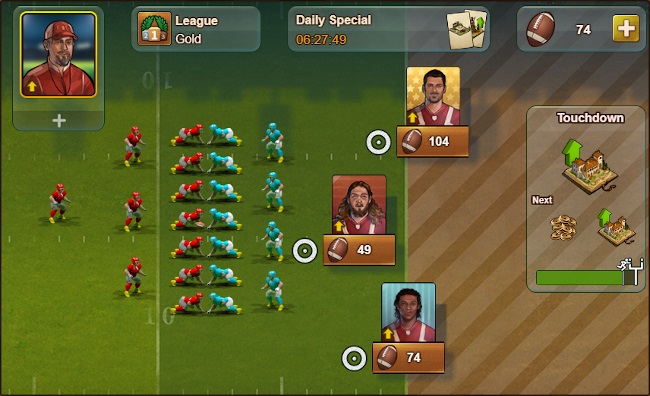 Are you ready for some football? The NFL playoffs are underway, and now fans of InnoGames' strategy browser game Forge of Empires can get into the gridiron action with the Forge Bowl event, which runs until February 3.
Players can complete quests — 35 that are available immediately and another 20 that unlock every day — to unlock Footballs. You can use those to call plays that advance toward the end zone and receive the coveted touchdown reward. For each yard you progress, you'll increase your ranking and receive additional rewards at the end of the event.
The grand prize for the event is the Terracotta Vineyard, which you receive at level 1 for participating and can upgrade all the way up to level 8. You can also snag four 5×2 decorations to put in front of the vineyard that grant various bonuses.
For more on the 2021 Forge Bowl, hit up the post on the Forge of Empires site.