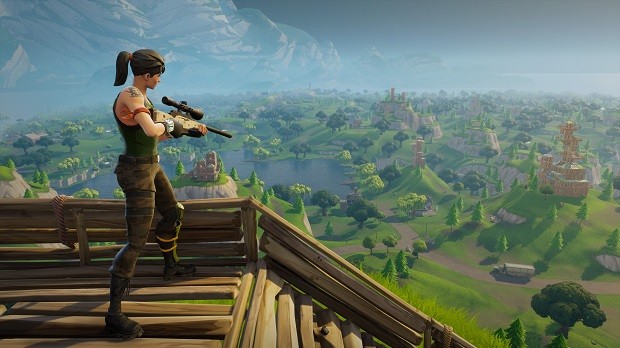 Fortnite: Battle Royale just keeps getting bigger. It drew a million players in its first day of operation, and now, seven days later, Epic Games is claiming seven million players have tried the mode.
In addition to the numerical boast, Epic also used the time (and Twitter) to announce that duos and supply drops were enabled for the game. That makes it slightly less bare-bones than the version we played in our First Look, but we'd still like to see avatar customization and some form of progression before we're ready to declare it the next PlayerUnknown's Battlegrounds. Wait, can we use that game's name in our article? Or will Bluehole get mad at us?
You can read the blog post on the additions to the game on the Fortnite site.
Thanks to over 7 million of you who have played Fortnite! We want to keep the Battle Bus flying, so Duos and Supply Drops are available NOW. pic.twitter.com/sRx767u4aG

— Fortnite (@FortniteGame) October 4, 2017