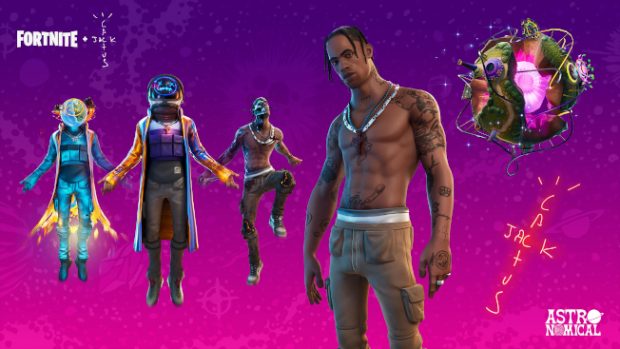 Right, so, we may have missed the news that Fortnite is hosting another in-game concert. So we'll get that out of the way first. Fortnite is currently hosting a Travis Scott concert event for players interested in taking part.
That being said, the concert is apparently not working exactly as expected for some people. According to a report on ComicBook.com some players have had issues accessing the event. That's the bad news. The good news is two-fold. First, the problem only seems to be affecting a small number of players. Second, the event isn't a one time only thing so if you weren't able to do it the first time you tried, you can try again.
Epic is also aware of — and working on — the issue, so hopefully players won't have any problems with it in the future. If you've missed the concert, you'll want to check this schedule to find out when to catch it next in your region.
4/25 – Asia & Oceania – 12AM EDT
4/25 – EU & ME – 11AM EDT
4/25 – The Americas – 6PM EDT