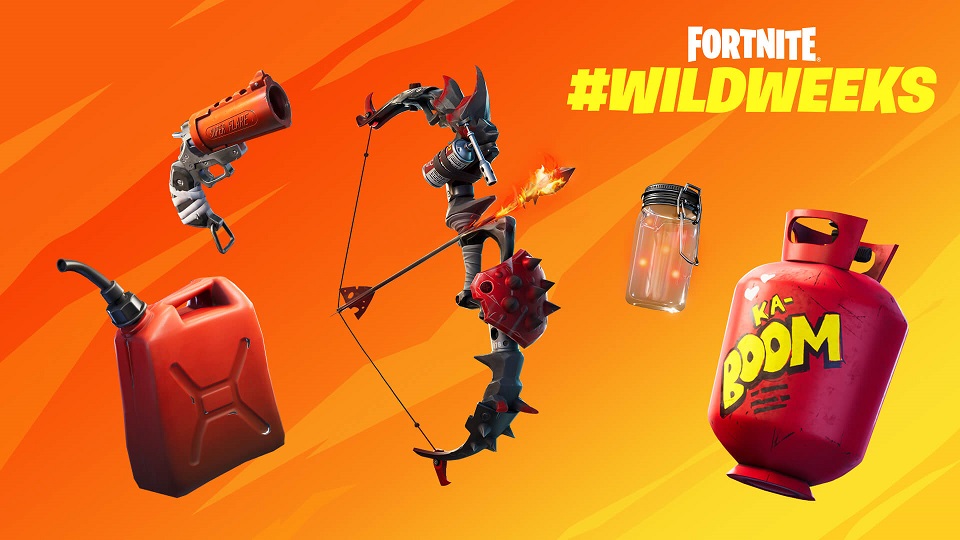 Believe it or not, Fortnite is making news that's unrelated to the current legal proceedings between Epic Games and Apple.
Today marks the first in a recurring event series dubbed Wild Weeks, in which "a unique gameplay dynamic will be emphasized — mixing things up and making you rethink your strategy."
The first week is titled "Fighting Fire With Fire" and will make Fireflies and Flame Bows more common while also bringing back the Flare Gun from Chapter 2 Season 3. In addition, fire will deal more damage and spread more quickly, and there's a legendary quest that ties into the weekly theme.
The first Wild Week runs for exactly one week, from 10 a.m. Eastern (two hours prior to press time) until next Thursday at the same time. Future Wild Weeks will kick off at the same time on subsequent Thursdays: May 13, May 20, and June 3, skipping over May 27.
For more on Wild Weeks, check out the Fortnite site.