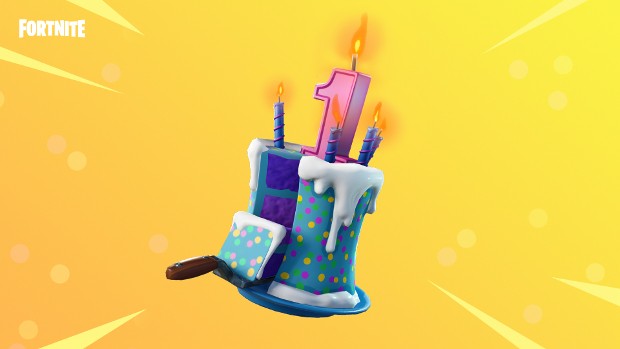 It may not feel like it, but Fortnite has been doing its thing for a year now. So, of course, Epic has some celebratory activities planned. With the release of version 5.10, players can now take part in special birthday challenges. Each challenge completed unlocks a slice of cake. Keep completing challenges until you have the entire birthday cosmetic set.
Speaking of cake, there's even cake to eat — which will earn you event tickets that can later be used to purchase a special Birthday Llama. And… players can also pick up a special quest line that will unlock the Birthday Brigade Ramirez skin.
The update also includes the return of the Battle Royale Playground mode. Once again, players can set up practice battles with their friends. More information on this, as well as general changes, can be found in the patch notes on the Fortnite site.