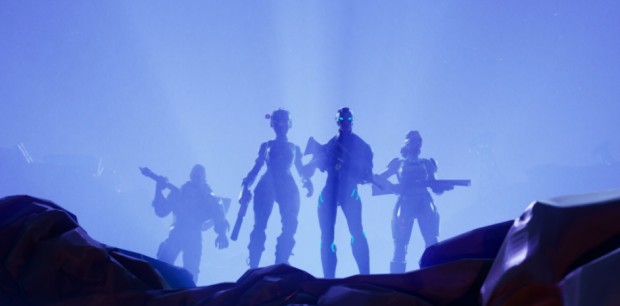 It's been teased for a while now, but the incoming big boom in Fortnite has finally … well, boomed. Shards of a comet have impacted and reshaped the landscape, and you should eat them. Seriously.
The update coincides with Season 4 of Fortnite: Battle Royale, and also comes with a comet-related storyline update for Fortnite's PvE component Save the World. In that aspect of the game, Ray's gone missing and you'll have to complete five quests and one Landmark mission to find her.
Meanwhile, in Battle Royale mode, you'll want to visit the impact crater and consume the glowing "hop rocks" you find nearby to grant you the power of low gravity. Who needs trampolines to jump around when you can just munch on perfectly safe glowing rocks?
You can find the full patch notes for this update on the Fornite site. Have you ventured into the wilds of Fortnite to check out the new-ish map? Tell us what you think!