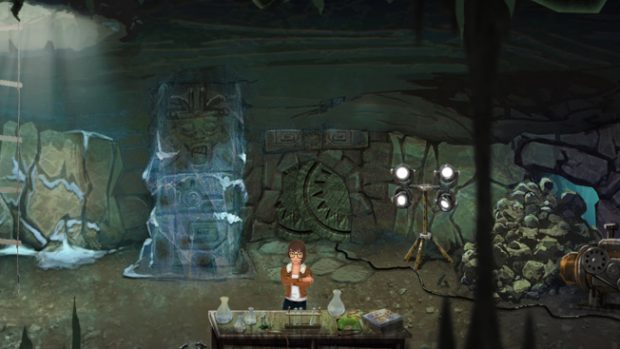 With the sudden global shift to virtual learning, parents everywhere are faced with the daunting task of making their kids actually learn stuff. It's not exactly the easiest thing when your kid is pretty sure they could be playing games instead. Of course, using video games to teach has been a thing for a while, and now would be a good time to make use of that. Say… if you want your kids to learn about science.
A French public research organization has developed an educational science game titled The Quantum Prisoner. The game focuses on a mystery surrounding a scientist named Professor Cropp who disappeared in the 1960s. Now, players — in the role of a girl named Zoe — will travel the world to solve the mystery. But they won't just be traveling around. They'll also need to solve puzzles involving technology like particle accelerators, and science — including physics, chemistry, and biology.
The free, browser-based game has recently been localized into English and will fully launch on October 5. But, if you're curious about it, you can play the beta version via the game's website.