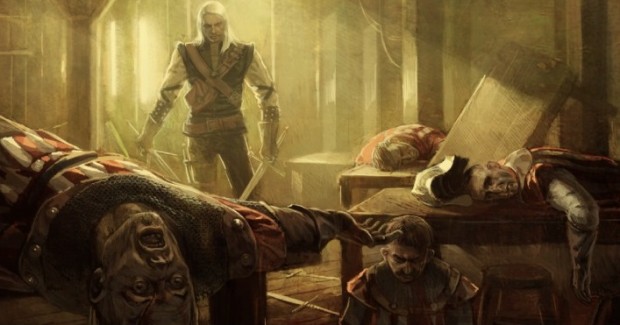 "Free" is what this website is all about, so we thought we'd alert you to a couple of Witcher-related giveaways happening this weekend.
First, you can watch the $25,000 May Gwent Open Tournament on Saturday and Sunday right here for either the intense competition or the chance to win free in-game loot — or both. Just link your GOG account to your Twitch account and watch for three hours to earn a Card Keg. Watch the finals and you'll pick up a premium bronze "Winner's Favorite Card."
In other Gwent/free stuff news, just signing up for a newsletter over the weekend will net you a free copy of Geralt's first adventure. You can do so on GOG here, after witch The Whicher — er, I mean, "after which The Witcher" — will be free on GOG's store page. Yes, there are games and game deals that aren't on Steam, I know, it surprises me too.