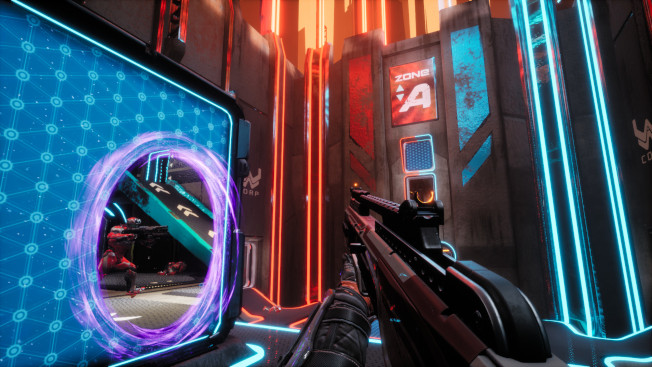 Later this month, a new free-to-play shooter named Splitgate: Arena Warfare will be making its way to Steam. The game will officially launch on May 22, following a beta this weekend.
The sci-fi shooter uses "player-controlled portals" — we're guessing just like in Portal — to offer a new combat element. The game is designed with classic shooters as a model, giving players arena play with a twist.
While the game will be free at launch and anyone can check it out, 1047 Games is offering players a chance to get in on the beta weekend starting today. The beta event will run until the 6th and features ranked, unranked, and custom games. Anyone wanting to play in the beta can download the game via Steam now.