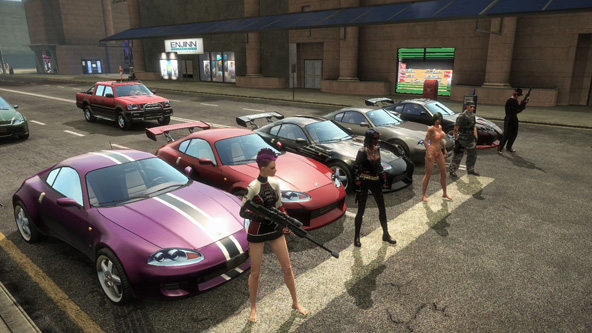 The Reloaded Team has been putting in some overtime, working on some recent upgrades for their action based MMOTPS APB Reloaded. As elaborated upon in their development blog from Wednesday, they have been busy stripping out the custom-built APB engine systems within UE3 and making a transition to the 2013 version of the engine.
First plan of action is to get the updated engine working for the game as the game currently is. This means that straight out of the door, players might not see too much of a difference in regards to the visual aspect of the game. However, dynamic lighting, subsurface scattering, and other possibilities are in store for the future.
The team called the complex mechanics of updating the engine a "Pandora's Box" of programming issues, emphasizing that there are variable and unpredictable issues keeping them from giving an ETA on when development will be completed.
A counter note from the team expressed some reassuring optimism, stating "However, the purpose of this information was not to dishearten you – we are still making good progress after all – rather it is to give you some context to help you understand why it is quite difficult for us to say exactly when we'll be able to deliver it: but we will deliver it and once we do we'll hopefully be able to expand APB in all sorts of interesting ways."