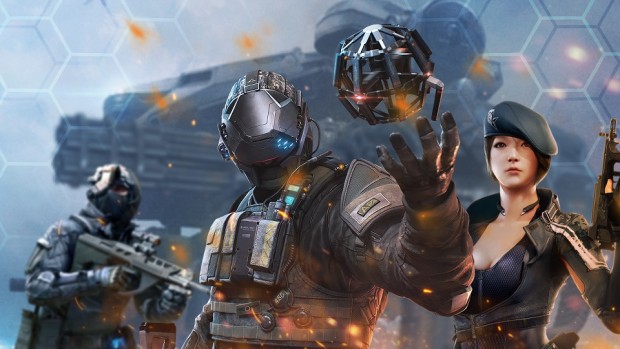 Sad that Ghost in the Shell FPS is going away but you still want a futuristic free-to-play shooter made by a company in South Korea? If so, you've got oddly specific tastes, but you've also got Ironsight, coming to PCs later this year.
Developed by Wiple Games and published by Gamigo, Ironsight hits on all the proper buzzwords: "innovative," "next-generation," "military," "dystopia," "innovative" (again). Set in the not-too-distant future of 2025, you'll be able to take over 100 high-tech weapons, including napalm, drones, and EMP grenades, into 20 combat zones to battle for "the last natural resources on earth." Man, the next eight years are going to really suck.
Ironsight looks to offer all the usual FPS amenities, such as clans, leaderboards, and customizable weapons. There's no word on how the cash shop will shake out, though "character skins" are mentioned in the press release.
Ironsight will go into closed beta in November, with a launch scheduled for early 2018. You can check out what Ironsight has to offer for yourself on the game's website.