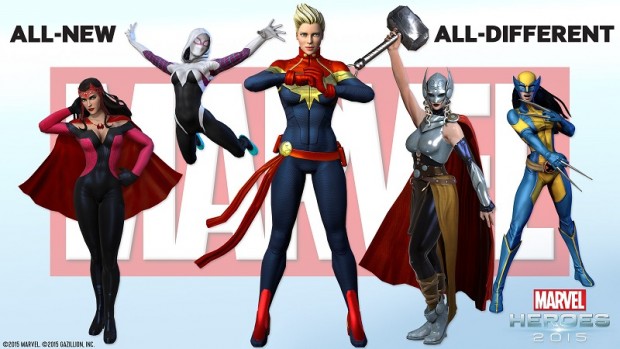 Over the weekend, Gazillion entertained gamers at New York Comic Con with news of the next iteration of its Marvel Heroes MMORPG franchise, Marvel Heroes 2016, coming this December. That's almost 2016, so close enough, right?
Among the new features being implemented in the December update include controller support, leaderboards, Steam achievements, and various visual updates. Content-wise, players can look forward to a new Secret Invasion story chapter and continued focus on the Marvel "All-New All-Different" comics initiative. A new Thanos raid and Savage Land patrol zone are in the works for release in later months. Also, the beta Mac version of the game will see a full release.
Gazillion's always been one of the better companies out there when it comes to adding content and making changes to their game, and it's nice to see that that trend will continue into 2016.