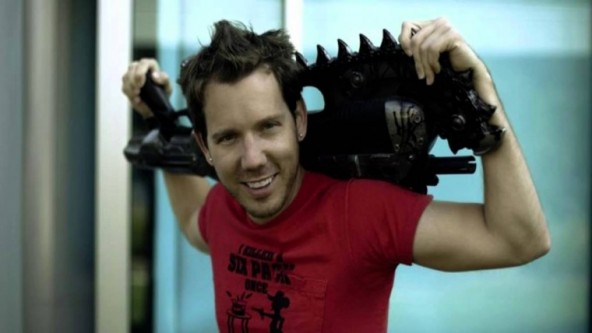 If you've ever enjoyed a game of Unreal Tournament, Gears of War or -if you're really old- Jazz Jackrabbit, then you have Cliff Bleszinski to thank.
The 20 year design veteran worked alongside others at Epic Games up until the release of Gears of War 3 in 2012, when Cliff announced he would retire from making video games. Only two years later however, Cliff has left retirement to form a new studio Boss Key Productions and today announced the studio's first game, a Free-to-Play Sci-Fi arena shooter codenamed "Project BlueStreak".
It was also revealed Boss Key Productions would be teaming up with Nexon in order to publish Bluestreak through Nexon America. Outside of these details little else is known about the project. Bleszinski is quoted as saying he feels the game and its concept will "really resonate with players who have been clamoring for a new take on an old favorite" and views the move to F2P as an opportunity to reach the largest potential audience "while embracing where the industry is headed".
A website exists for Boss Key Productions as does a Twitter account for Project BlueStreak, but neither have any additional details currently.