Generating Content: Planetside 2 will allow players to create their own missions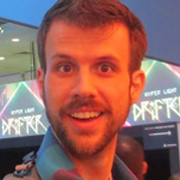 By

Michael Dunaway, News Editor
June 28, 2013

The landscape of a successful sandbox MMO is ever changing. Games like EvE Online and Planetside 2 are constantly receiving updates that add new features and open up new ways for players to experience the MMO. However, the most gratifying and indeed the most important content in a sandbox MMO is that which is created by the players themselves. Player generated content can bring about some of the best and most unscripted experiences ever in an MMORPG. Case in point, one recent player mistake in EvE Online lead to the game's largest battle ever with literally thousands of players participating. Even if you dont play EvE, I suggest checking out the video linked above, it is quite the spectacle to behold.
Up until now the recent Planetside 2 updates have mostly been centered around adding new weapons, a vehicle, UI changes, capture mechanic adjustments and so on. All of this is great, but it hasn't really opened up any opportunities for players to create their own content on a massive scale. That is unless you count filling the skies with suicide Galaxies. This is all set to change in August though, as SOE has unveiled through their Roadmap a new system whereby players will be able to generate their own mission hotspots that can be viewed by the entire Empire.
Available to players who have the appropriate squad command certifications, the mission system will ask for specific actions in specific locations, and then provide bonus experience for players that accept them. Unlike traditional quests, a player can only accept one mission at a time forcing the player to remain focused on the task at hand and presumably preventing them from skipping around to each mission locale.
SOE has provided a few examples of what missions may look like:
Air Strikes at location

XP bonus to ground kills/assists while in aircraft at this location.
Greatly increased gunner XP bonus (for Lib Pilots)
Greatly increased XP bonus for Sunderer kills.

Deployment to location

Large XP increase to deploy-bonuses.
Large XP increase to AMS spawn bonuses.
XP bonus for repairs to any deployment vehicle (Galaxy & Sunderer)
XP bonus to squad-deploy bonuses
Increased weight on Instant-action values
The variety of mission types will ensure that players who prefer to perform a particular role can find missions which fit that playstyle. Now if only there was a mission that granted experience for shouting propaganda at the enemy while blasting the ice-cream truck theme from my Sunderer.
You can find more planned Roadmap features by heading over here.
Got a news tip? Contact us directly
here
!
---
About the Author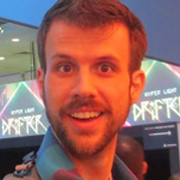 Michael Dunaway
,
News Editor
Michael Dunaway has been part of the MMOBomb team for years and has covered practically every major Free-to-Play title since 2009.
---
You May Enjoy