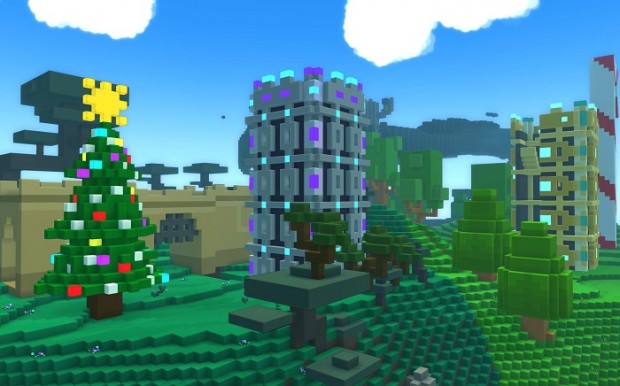 It's adventure time in Trove! No, not that Adventure Time. Rather, today's the day that the newest Trove expansion, Adventures, goes live, bringing with it the new Forbidden Spires biome, better club functionality, and more.
Magicman got the scoop on clubs last week in his interview with the Trove team, revealing how clubs will feel a lot more like traditional MMORPG guilds. Meanwhile, players are set to explore the Forbidden Spires, an Eastern-themed biome with "magnificent peaks and valleys," according to the Producer's Letter, which also talks about the changes to the mastery system and leaderboards.
Also, you can now "Fish in plasma to your heart's content." Sounds dangerous, but hey, if that's your angle(r)…
Trove: Adventures is now live on PlayStation 4, Xbox One, PC, and Mac. For more information, check out the launch announcement on the Trove site.