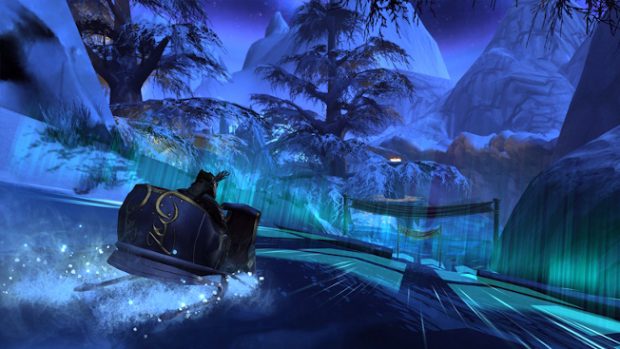 Today marks the return of the Winter Festival of Simril to the village of Twilight Tor in Neverwinter. The festival began earlier today and runs through January 7, during which time players can take part in several events. These include a sled race, ice fishing, and — of course — fighting monsters in the "Monsters on Ice" event.
There are plenty of cool (see what we did there) rewards available for participating in the event. These include an icy broomstick the Broom of Twilight, a new fashion set, and frosty slug vanity sets. If you missed out on the previous years' Star of Fortune items, you can still get those too — via the Zen Market.
On a related note, the Neverwinter team is hosting a community event on Twitch tomorrow (December 18) at 10 am Pacific. CM Nitocris will be hosting and giving away gifts and prizes while highlighting the Winter Festival event.