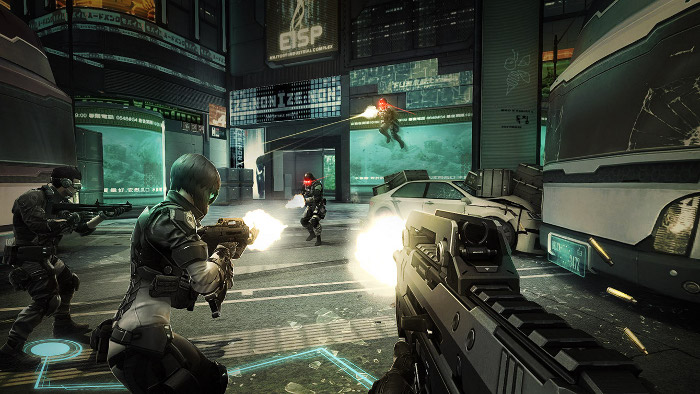 Nexon has revealed that its free-to-play Ghost in the Shell shooter is coming to Steam soon.
In First Assault, players will join Section 9, an elite force of cybernetically enhanced combat operatives responsible for protecting society and fighting cyber terrorists on the neon-drenched streets of a futuristic Japan. Licensed from "Ghost in the Shell: Stand Alone Complex", the critically acclaimed series based on Shirow Masamune's original comic "The Ghost in the Shell"©, one of the core originators of the Cyberpunk genre, First Assault takes place in a world in which society has embraced new technology, leaving themselves vulnerable to malicious super-hackers.
The game — titled Ghost in the Shell: Stand Alone Complex — First Assault Online (Or just First Assault) is being tested on both Steam and the Nexon Launcher and Nexon hopes to get input from both sets of players in order to make the best decisions on how to improve the game.
Players interested in taking part in future beta tests can sign up via the First Assault website.