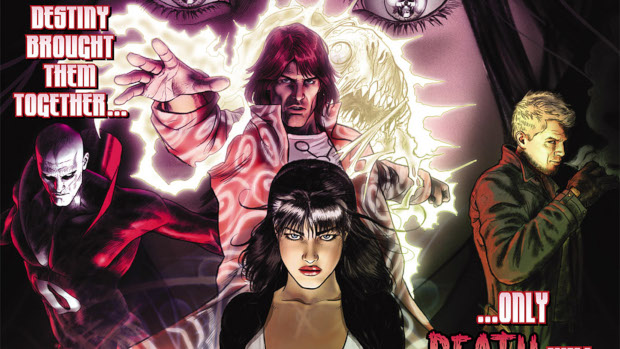 DC Universe Online's next big update is scheduled for March 28, and when it hits things are going to get ugly. The new update, titled Justice League Dark, will bring with it a giant tentacle Daemon tearing its way from another dimension into the heart of Gotham City.
The citizens of Gotham will be confronted with ancient magic and the threat of madness. To stop it, players will have to work with experts in the occult and team up with beloved DC characters such as Zatanna, Constantine, and Shazam, among others.
Justice League Dark will be DCUO's 34th episode and will include a variety of single and multiplayer adventures set in mysterious locations, including the aptly titled House of Mystery. It will also include new player rewards. The episode will launch on PC and consoles the same day.