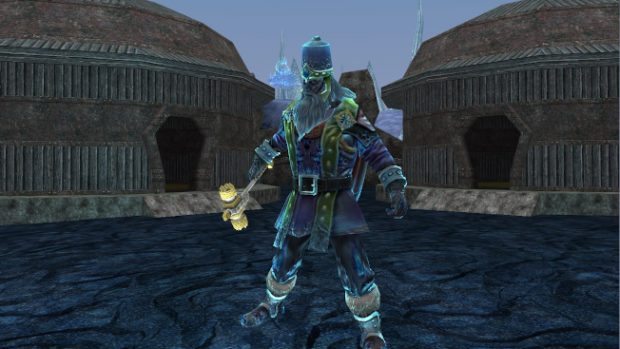 Things are getting chilly in EverQuest, thanks to the release of the Torment of Velious Expansion. The game's 26th expansion brings giants back to the game and introduces a new icy landscape capable of turning every (living) thing it touches into ice-inflicted zombie creatures.
In this update, players will find that the Eastern Wastes are almost — but not quite — sealed off from the rest of the world. Ry'Goor Keep has seen better days, and its orc inhabitants are dead. To access the keep, players will need to get a lift from some griffins in the Desert of Ro.
Torment of Velious takes players to the Crystal Caverns — dug during the reign of Dain Frostreaver and fought over for generations. It also introduces Velketor's Labyrinth, a stronghold built under Velious, and Kael Drakke, the home of the great storm giants — as well as a city dedicated to the war god.
The update is available to play now for those who have purchased the expansion.