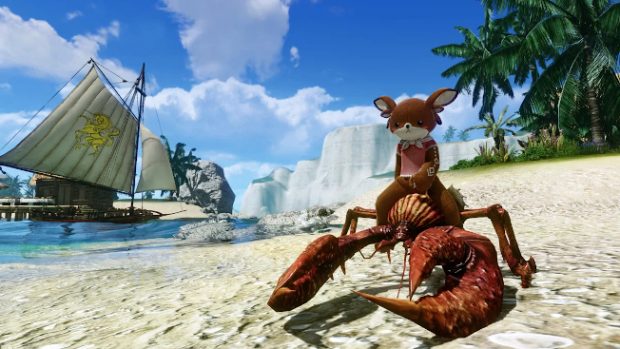 On October 15 ArcheAge players (both legacy and Unchained) will be called upon by the Hiram Guardians to investigate a stranger. The mystery takes players on a journey across Erenor, beginning in the Eastern Hiram Mountain region, during which they'll learn about the origins of the false prophet Calleil. This journey takes place in a new quest-line titled Calleil and the Crown Prince, which is a separate, lore-based storyline.
When the update arrives, it will also introduce a new feature; vehicle customization. Now drivers can fix up their vehicles, adding new chassis, tires, weapons, and more. Other new content includes the return of Meina, Glenn, and Jola as even stronger adversaries.
The update is currently live on the PTR for both versions of the game. More details are available on the ArcheAge site.