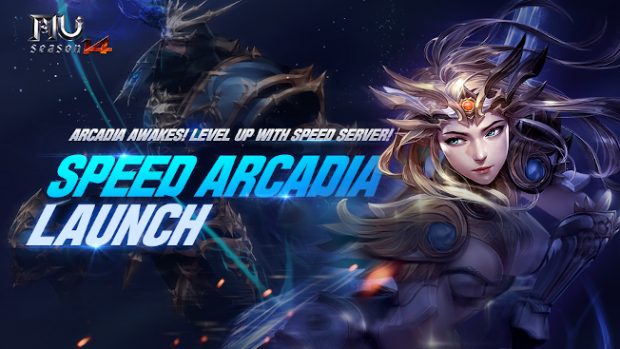 Today, Webzen launched a speed server for its classic MMO MU Online. The special server will be open for a week, providing players the opportunity to fast-level a character intended to eventually reside on the new Arcadia server by taking part in a level-up event that will offer extra XP and special rewards, including an Armor Set, Wings, and more.
While the speed server is live, players can also take part in a challenge event where they can earn all kinds of useful goodies simply by playing on the server and accumulating time. Said goodies include things like healing and mana potions, Bless of Light, and more.
When the new Arcadia server launches on March 31, players will be able to transfer their leveled characters and take advantage of rewards based on the level they reached before the transfer. There will be additional events once the official server launches that will reward players with even more gifts.