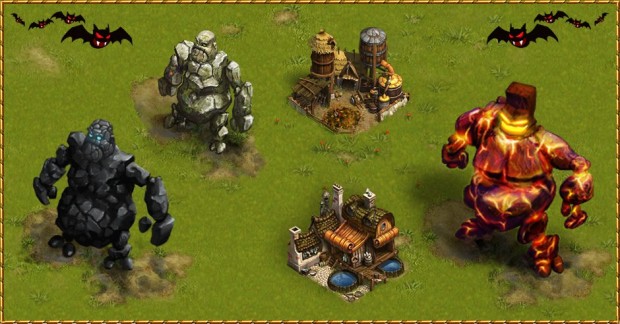 Just in case city building was becoming a bit "Oh-hum" for you lately, The Settlers Online Halloween event begins today. Not only will long time players have access to the normal event trappings that they took part in last year, but some new items and challenges are being added this year.
This year's event adds an exclusive new building, a new buff, and a huge new boss fight. The Golem is back, of course, and can attack each player's island. Fight the Golem off using any resources you have but beware, the Golem can return (based on player level) as a Rock Golem, a greater Golem, or an Ancient Golem.
Don't forget to take your Trick-or-Treating on the road to your friend's islands as well. Drop a trick debuff on them to stop a building's production for 2 hours unless they manage to dig up the treat buff to counteract it.
You can check out The Settlers Online on the official game page.