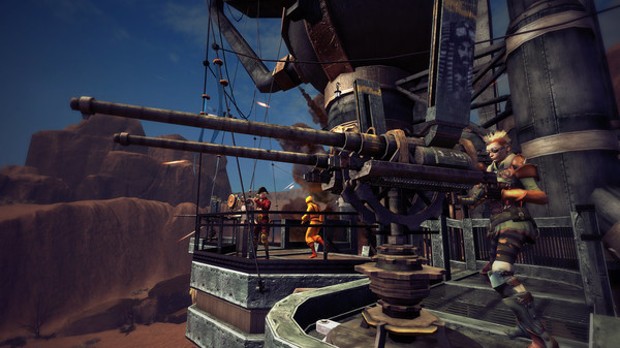 It's time to save yourself a few bucks and grab another free game courtesy of Humble. This weekend, Humble is offering Guns of Icarus Alliance — the team-based steam airship game from Muse Games. The game offers players the same experience as Guns of Icarus Online, only with the addition of PvE content.
The game will typically run you $15, so being able to grab it for free is a pretty good deal. As always, you'll have to hurry though, since you only have about 45 hours to grab it as of this writing.
As an added bonus — and because they would like you to subscribe to the monthly service — Humble is doing a 10% off the Humble Monthly deal for those who grab Guns of Icarus Alliance for free. So, there's that as well.