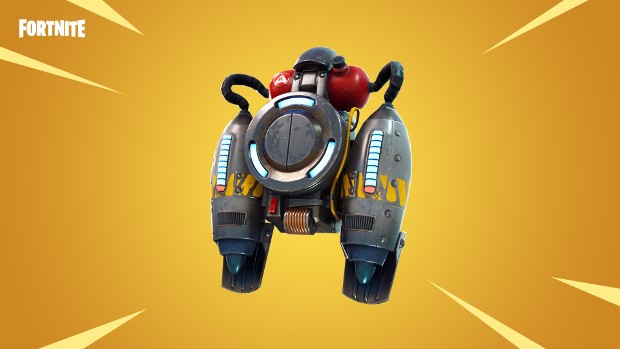 Fortnite Battle Royale's latest update adds a new item type and the very item of that new type will have you up in the air. Backpacks (which as the patch notes state are not to be confused with Back Bling) are gameplay items that will eventually have a variety of uses.
To get things started, Epic has decided to go big and offer Jetpacks. As one might expect from such an item, Jetpacks allows players to take the fight into the air — and of course, look cool while doing it.
Also included in this update is a limited time mode in which all Legendary weapons are available all the time. You can read about this, as well as the new Save the World Hero, in the game's patch notes.