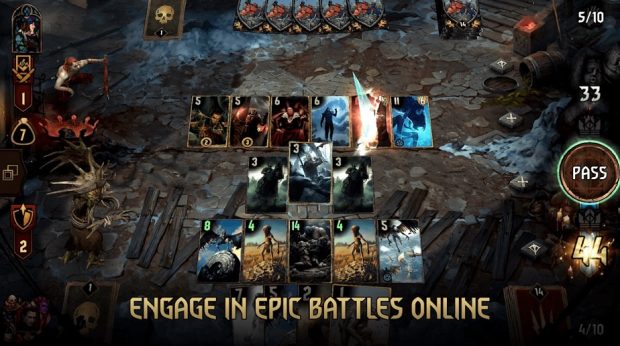 When's the perfect time to release a game on a mobile device? When everybody's staying at home, naturally!
All right, so CD Projekt Red couldn't anticipate what's going on in the world. In any case, Gwent is now available on Android devices, letting you take the world of the Witcher on the go with you, assuming you have anywhere to go. Progress from the PC or iOS version of the game will carry over to Android.
If you log in to the Android version of the game before March 31, you'll also receive a free Ultimate Premium Keg. Additionally, if you pre-registered for the Android version you can claim your Imperial Golem avatar upon your first login. Additional daily rewards can also be claimed during launch week.
Check out Gwent on the Google Play Store.