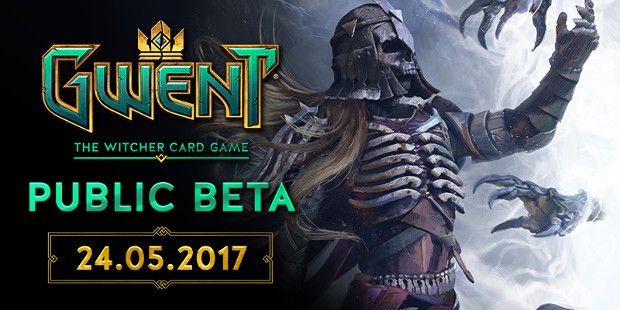 CD Projekt Red's The Witcher-based card game GWENT will be entering Public Beta on both PC and console May 24. The developer announced the launch today in a press release, stating that it's "the next step in the development process" and noting that they're "honored to continue" with everyone that's supported them so far. The new phase is viewed as a chance for new players to experience the game.
For players of the Closed Beta, this means that they will have to deal with a reset so that all players start off on the same footing. However, they will be rewarded for the time they spent helping test the game. CDPR plans on offering CB players Card Keys and other in-game items. More information on these rewards are available on the game's site.
Closed Beta players will also experience some downtime as the switch to Public Beta will require a small transition window. Game servers will therefore be offline from May 22 until the Public Beta launch on the 24th.