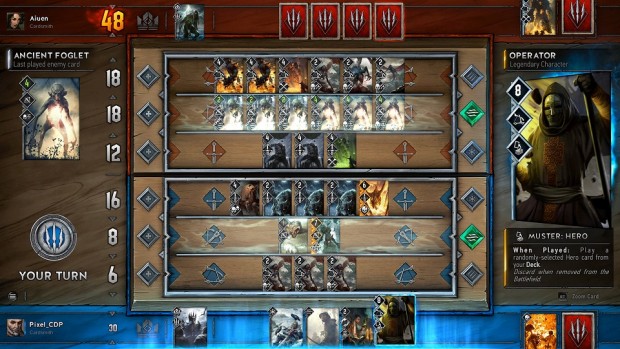 The team at CD Projekt Red already has plans to implement cross-platform play for Gwent: The Witcher Card Game between Xbox One and the PC — and the only thing currently standing in the way of doing the same for PlayStation 4 is Sony.
Speaking to IGN, CEO Marcin Iwiński said that Microsoft is already on board with XB1/PC cross-platform play and, if Sony approves, they'll do the same for PS4:
We also do have a technical solution in place for PS4 and would love to add Sony's platform to cross-play at the start of open beta. All we need is a green light from Sony.
That puts CD Projekt Red in a similar holding pattern as Psyonix, which is ready to pull the trigger on PS4 cross-platform play and just needs the go-ahead from Sony. Psyonix President Jerry Dunham doesn't think this is due to any reluctance on Sony's part but simply a matter of things taking a while to get done with such a large company; the same probably applies to Gwent's approval.
Are you looking forward to cross-platform play for Gwent?