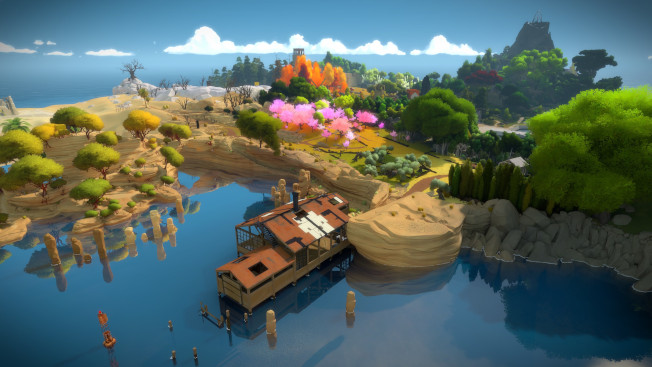 If you're one of the people hitting up the Epic Games Store for free games, today is the switch-over… meaning there's an all-new game to snag. For the next two weeks, players with an EGS account can grab Thekla, Inc.'s Myst-style puzzler The Witness.
The game is a popular exploration game, and has been received well by those who have played it. Normally, it's a $40 offering, so free is an excellent deal.
As always with the EGS freebies, this one will last two weeks, switching over on April 18. After that, it will switch over to Supergiant Games' Transistor.