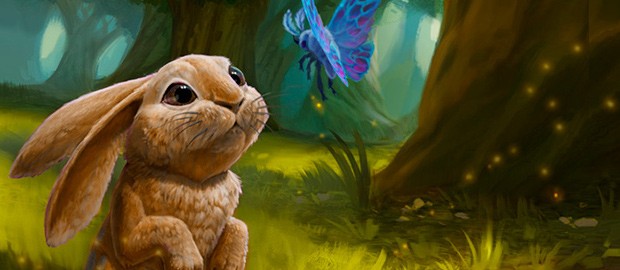 Noblegarden, Hearthstone's celebration of all things Spring, arrives next week bringing with it the requisite bunnies and eggs. During the event, the Tavern will be decorated in all things spring, and Heroes will use event-specific emotes.
To get things rolling, Blizzard is gifting everyone who logs in during the celebration a golden Eggnapper and a golden Devilsaur Egg. As for the rest of the event, players will be dying a lot of eggs. Eggs will spawn during matches — one per turn — and players will use a deck of dyes and special event cards to decorate it. The dyes apply different buffs on the next turn, so players might want to pay attention to which colours they're applying. They also hatch into something cute, yet ready to fight.
The Noblegarden event will run from May 9 to May 13. So be sure to get in on the fun while you can.