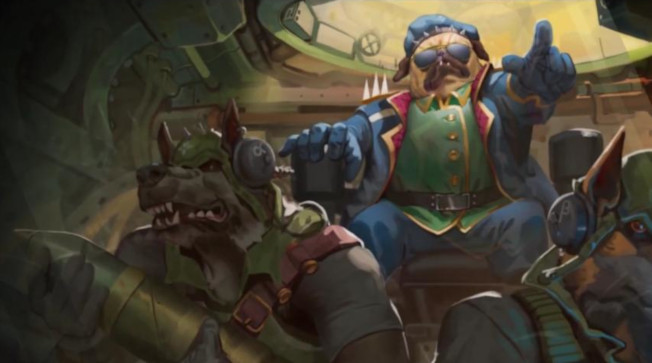 Hoplon's post-apocalyptic car-combat MOBA, Heavy Metal Machines, just received a new round of content that adds not only new rewards (90 of them) but also a war-obsessed anthromorphic dog character named Peacemaker.
Peacemaker is half man, half Pug (he's his own best friend…) and a member of the new Zoomorphs race. The tank-driving General goes everywhere with a pair of German Shephard sidekicks.
The Zoomorphs aren't here to do tricks and beg for treats. Instead, they're busy invading Metal City while joining in tournaments.
Speaking of tournaments, the Metal League finals are almost here and Hoplon has announced its intention to expand their esports endeavors. The new season makes the tournament more open than ever, allowing for a wide array of playstyles and skill level. Everyone is welcome to join when the second season of Metal League kicks off on May 25. Information on how to do that is available on the Heavy Metal Machine's blog.