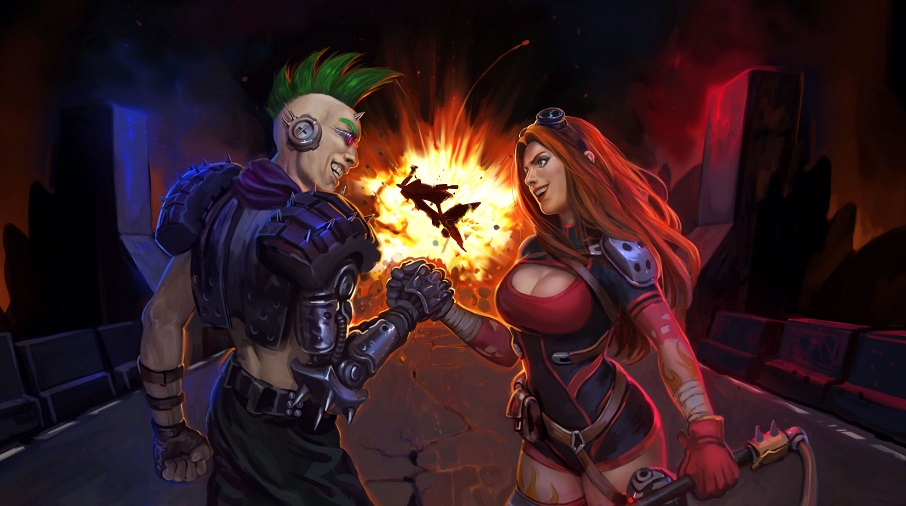 Hoplon Entertainment's post-apocalyptic car-combat/racing game Heavy Metal Machines is zooming onto consoles one week from today, on February 23. The free-to-play game will be available on PlayStation 4 and Xbox One, while also being compatible with the PlayStation 5 and the Xbox Series X|S.
Console players will be able to match up with players on PC in cross-platform matches, and for the first two weeks of the game's service on consoles, players can pick up packages that include the season's Battle Pass, characters, and other items.
Hoplon announced the console move back in December. Next Tuesday's console launch will be accompanied by a livestream on the HMM YouTube and Twitch channels. Learn more about the move on the Heavy Metal Machines website.