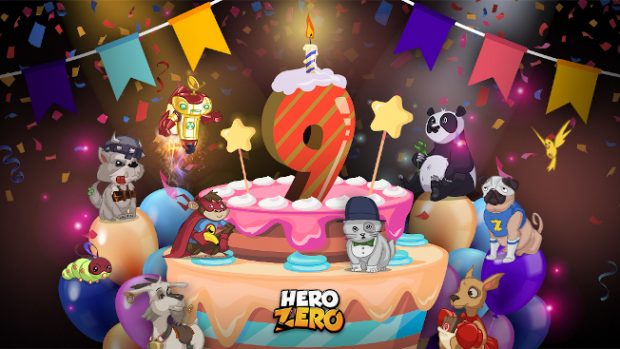 In 2012, Playata and European Games Group AG released Hero Zero, a free-to-play browser game where players take on the roles of superheroes in the superhero-filled town of Humphreydale. Nine years later, the game is celebrating its anniversary and nearly 34-million players living their best superhero lives on 175 different global servers.
In honor of the anniversary, and the game's continued success, an anniversary event kicked off today. During the event, heroes will be able to take part in a birthday event that includes exclusive rewards. The casino will also be open, offering players double the normal rewards as well as some additional "high-quality" rewards. This includes two new birthday sidekicks with special abilities.
More information on the event is available on the Hero Zero Steam page. Players will definitely want to hurry in order to get their rewards. The event comes to an end on January 21.