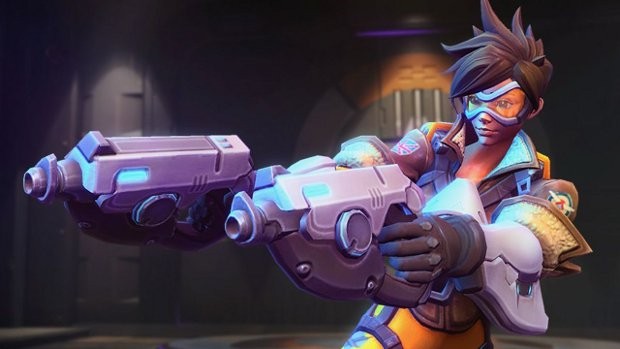 A balance update aimed at making Tracer just a tad less overpowered will be hitting Heroes of the Storm, Wednesday May 4th. According to the developers, the character has been doing far too well in every area and required a few changes. They're lowering her health and attack damage and increasing the cooldown on one of her abilities.
Included in the changes are a variety of bonus increases, a nearly 70 point health decrease, and a .25 health regeneration decrease.
Health decreased from 1270 (+4% per level) to 1206 (+4% per level).
Health Regeneration decreased from 5.25 (+4% per level) to approximately 5.02 (+4% per level) Health per second.
Basic Attack damage reduced from 29 (+4% per level) to 27 (+4% per level).
Focus Fire (Talent)

Final shot damage bonus increased from 30% to 35% of the total magazine's damage.

Locked and Loaded (Talent)

Damage bonus increased from 35% to 40%.

Melee (W)

Pulse Strike (Talent)

Pulse Bomb charge bonus increased from 15% to 20%.

Recall (E)

Cooldown increased from 24 to 26 seconds.
Slipstream (Talent)

Cooldown reduction decreased from 4 to 2 seconds.
More information on the update is available on Battle.net.