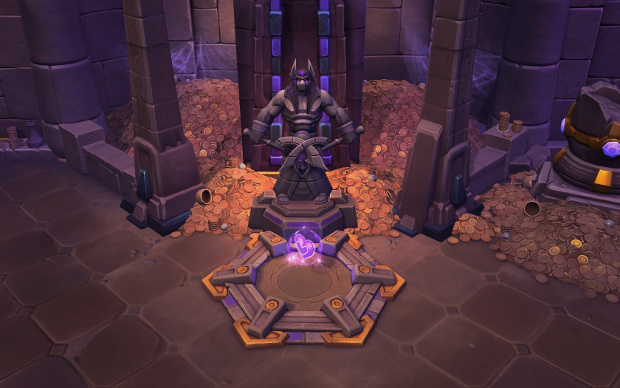 Blizzard revealed an all new map for its free-to-play MOBA Heroes of the Storm today. The new map — titled "Lost Cavern" — is a trimmed down map featuring a single lane and a lack of map objectives. In order to keep players moving forward during the game, Blizzard has removed both the Hearthstones and starting area heals. Instead, the developers have placed Regeneration Orb spawns and brush strategically throughout the map.

This new map is a response to players creating one lane matches on existing maps. Blizzard wanted to offer them an easier way to achieve the same thing.
Lost Cavern will only be available in custom games, and can be created the same way other custom games are.