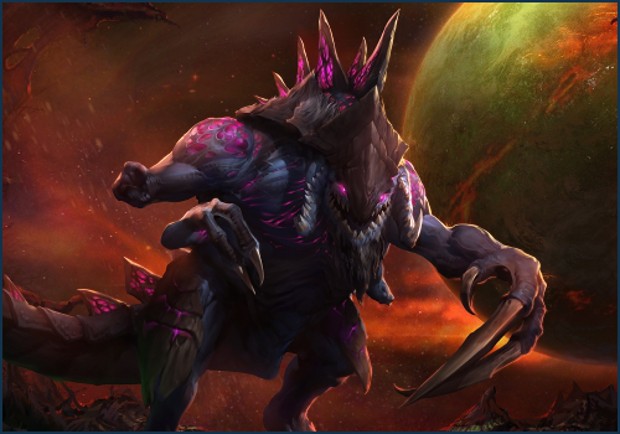 An fresh patch has hit Blizzard's free-to-play MOBA, Heroes of the Storm, and this time it's adding a new hero and a new battleground — as well as making quality of life changes and fixing those pesky bugs.
The new battleground is the single-lane Lost Cavern. It's now available to play and can be found under Custom Games. There are no Mercenary Camps. Players can not use the Hearthstone or heal at the Hall of Storms. However, there are neutral Regeneration Globes that can be used by both sides that will appear regularly throughout the game.
Joining the ranks of the Nexus heroes is the Primal zerg pack leader Dehaka. Unlike his fellow heroes, Dehaka is unable to use a mount. He can however, burrow into bushes and vents located around the battleground. He's armed with a nasty tongue that will allow him to grab an enemy and drag them around for a bit. Essentially, he just has a variety of really cool abilities. You can read more about these and the other content in the update on the Heroes blog.