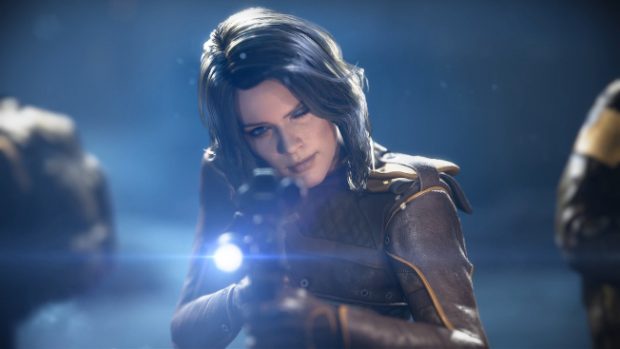 While it's been available in a closed beta that's not been all that hard to get into, (in typical Hi-Rez style) Rogue Company is now officially open for business (though technically in open beta), fully launching as a free-to-play game on Switch, PlayStation 4, Xbox, and PC via the Epic Games Store. At launch, the game features full cross-play and cross-save support, and the monetization focuses on cosmetic items only.
The shift to launch also introduces a new Rogue, the former military officer Dahlia. She's a support character mastering in small-squad tactics and is most useful when teamed up with another player on the team.
In addition, First Watch Games has partnered with esports team 100 Thieves to create an outfit and a weapon skin bundle. Of course, there are Founder's Packs available for those who want them. They range in price from $15 to $60 and include extra Rogues, cosmetic items, and Rogue Bucks to use in the in-game store. There's also a freebie add-on on the Epic Games Store.