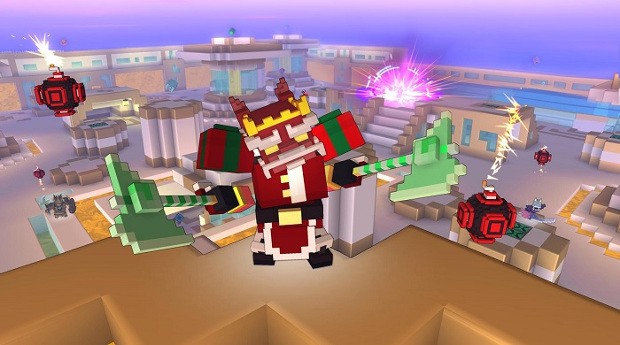 Just when you think there might be too many battle royale games (and modes) to go around, people decide to prove you wrong. In this case, with Trove's Bomber Royale. According to a press release sent out by Trion today, the new mode has had a lot — and I do mean A LOT — of people jump in and give it a go in the little over a month it's been around. They put the number at (an admittedly vague) "hundreds of thousands".
In addition to celebrating the popularity off the mode, Trion also released new updates for the game. Included in the updates is the introduction of the Blast Cam to Bomber Royale. This allows players who have been eliminated to spectate the rest of the match. There are also quality of life improvements, leader board updates, XP tweaks for Bomber Royale. A full rundown of the updates can be found on the Trove site.
Oh, yes. Trion is also offering players a chance to get their hands on a Magic Trove Carpet mount via Twitch Drops this Friday. Full details on how to snag the mount can be found on the Trove site as well.