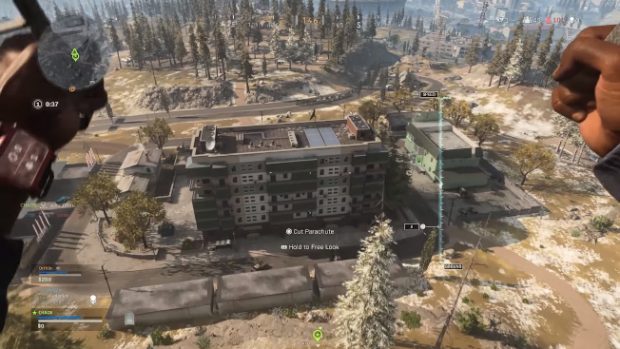 **UPDATE**
Well, that didn't take long. Activision has officially posted information about Warzone on its blog. The 150-player battle royale casts players in the role of a Tier 1 Operator and drops them into Verdansk. This is a large city with more than 300 points of interest and multiple zones across varying environments. Players downloading the game via Modern Warfare can expect an 18 to 22 GB download while those picking up the standalone game are looking at 83 to 101 GBs.
The game will, in fact, launch at 12 pm Pacific tomorrow morning. Although, Modern Warfare players will get a few hours head start, as they'll be able to log in at 8 am.
Okay, Call of Duty fans, it appears the rumors are true and we can all expect the Warzone battle royale mode/standalone game to drop tomorrow. Earlier today, Activision published a trailer for Warzone on YouTube. Not only that, but a timer has appeared in Modern Warfare. (If you'd like to look for it, just check the locked "Classified" tab in the game's menu.)
The assumption is that the timer is a countdown to when Warzone will be made available to players. If that's the case, everyone should expect to be able to try out Warzone around 8 am Pacific tomorrow.