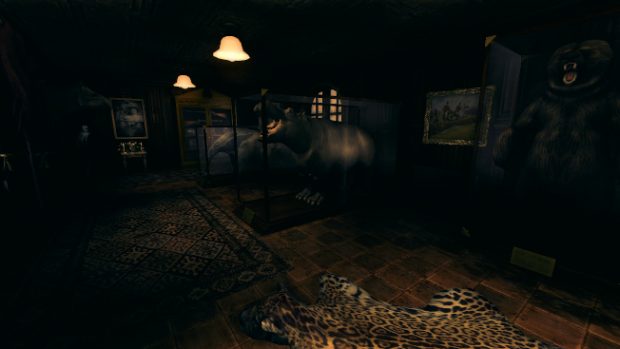 The Epic Games Store updated it free game offerings yesterday and it looks like their selections have been made with the Halloween season in mind. Over the next two weeks, players will be able to grab Halloween themed games, some scary and some less so but with the season in mind.
This week, they're offering two titles, The Chinese Room and Frictional Games' Amnesia A Machine for Pigs and Raw Fury's survival sim Kingdom New Lands. Fans of spooky games should be familiar with Amnesia A Machine For Pigs, which was a follow up to Amnesia: The Dark Descent — sort of. Unlike the first game, Frictional is not the developer, but the publisher. Instead, development was handed by The Chinese Room, an indie company originally known for making Dear Esther.
This is one of those creeping through a terrifying environment games. So, just be aware if jump-scares bother you. Normally, the game runs $20, so if you've been looking for something to do to celebrate spooky season, this is a good option.
As for Kingdom: New Lands, this $15 survival sim puts players in the role of a ruler traveling the world to find new lands. The fantasy-themed game is billed as a "minimalistic micro strategy game with modern retro aesthetic and an ambient soundtrack" by the developers — which doesn't tell you a whole lot about it, but it does look neat.